Recycle your Holiday Lights at MOM's
November 26th –
January 31st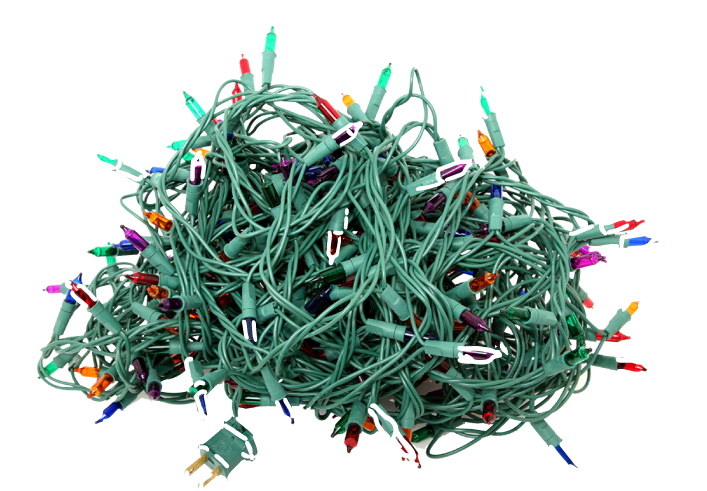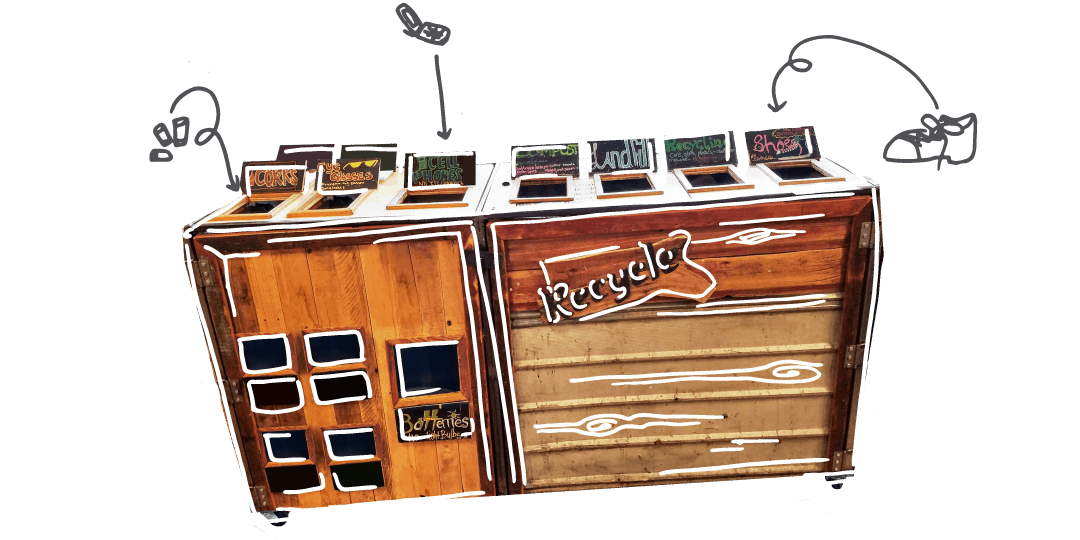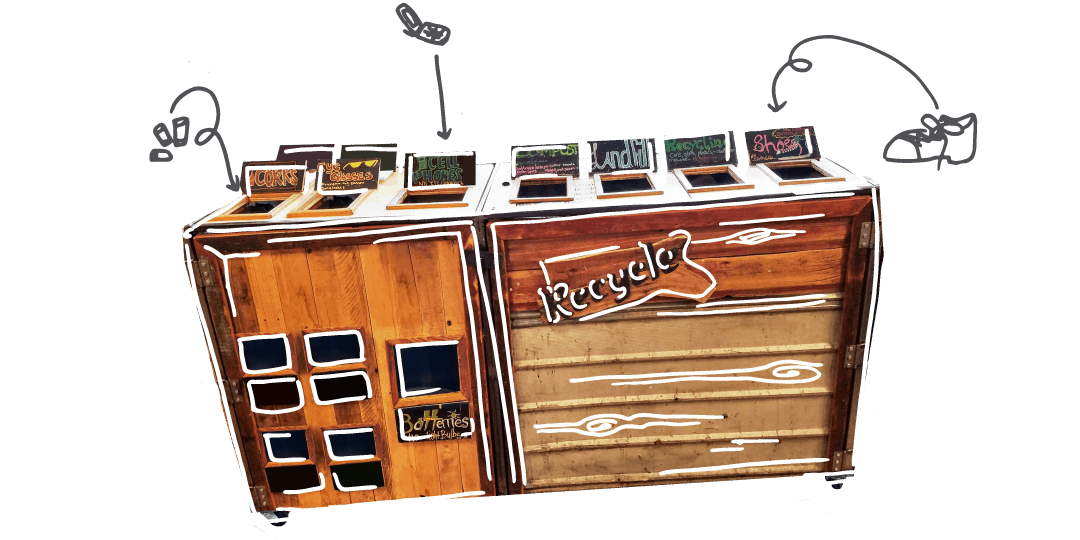 Cell phones and Tablets are recycled through Secure the Call. 
Accepted items: Cell phones, tablets, and their chargers
Best practices for recycling: Please erase any personal information, photos, and private data from old phones/tablets and remove cases. Please include chargers with cell phone/tablet.
What happens to the waste: Cell phones/tablets are donated to those in high risk areas who may need quick access to 911.
Learn more about the recycling process.
Batteries are recycled through WiseTek.
Accepted items: Alkaline, Zinc Carbon, Nickel Cadmium (NiCd), Nickel Metal Hydride (NiMH), Lithium-ion, Lithium Primary, Mercury Batteries, Silver Oxide, Button Cells, and Lead Acid – Non-Spillable
Best practices for recycling: Please take large batteries or batteries with terminals to the Customer Service/Help Desk for safe handling. Batteries with terminals need to have terminals covered with tape.
What happens to the waste: Each battery is recycled differently. Learn more about the recycling process.
How: 
Please bring compost in a reusable bin (to dump loose) or in compostable bags. Plastic bags contaminate the waste stream and are not accepted.
Accepted items: All food waste including eggshells, coffee grinds & plastics that say 'compostable' or 'biodegradable,' MOM's reusable bags, plus any item from Naked Lunch (food containers, cups, napkins, and utensils)
Glasses are recycled by Alaffia, Lions Club, or other local charities.
What happens to the waste: Alaffia collects glasses and employs an optometrist in Togo, Africa to correctly fit and distribute them to the visually impaired. Normally, a pair of glasses can cost up to 4 months of wages. Alaffia has collected and distributed over 14,200 pairs of glasses. The Lions Recycle for Sight program has volunteers who clean, sort by prescription strength and package the glasses. Recycled glasses are then distributed to people in need in low & middle income communities.
Accepted: Oyster shells
Best Practices:
Shells should be dumped into our recycling bins loose – please no bags. Keep our collection bin contaminant-free – no napkins, toothpicks, forks, etc.
If you have any questions, have a particularly large amount of shells or need any assistance please see a team member.
Where does the waste go?
Oyster shell is the best medium to grow baby oysters (spat) on and help restore Chesapeake Bay oyster reefs! To save this ecologically important byproduct, MOM's is partnering with the Oyster Recovery Partnership to recycle oyster shells and keep them from going into landfills.
Shoes are recycled through Planet Aid. 
Accepted items: Both new and worn-out/unwearable shoes including sneakers, sandals, and other footwear
Best practices for recycling: If shoes have laces, please tie matching shoes together. If you need any assistance, feel free to ask a MOM's employee.
What happens to the waste: Shoes that can no longer be worn are reprocessed into pillow stuffing, carpet padding, wiping cloths, and other products. Learn more about the recycling process.
Natural Cork is recycled through Cork Forest Conservation Alliance.  More details here. 
Accepted waste: Natural cork only. Synthetic corks are not allowed and will contaminate the collection.
Best practices for recycling: Please take corks out of bags used to transport them and distribute into MOM's Recycling Center cork bin.
What happens to the waste: The cork is shipped to our recycling Partner, Cork Forest Conservation Alliance where it is grinded and used to make new sustainable items such as cork bobbers for fishing, consumer and industrial products, and recycled shipping materials. 
We usually host our Denim Drive in the spring. Please only recycle denim during the published dates.
Accepted items: All types of denim including colored, embellished, and printed; all articles are included as well – pants, jackets, shirts, skirts, etc.
Best practices for recycling: Please only bring clean, dry denim for recycling. Stores like Madewell, H&M, and Levi's often provide year round denim recycling.
What happens to the waste: Blue Jeans Go Green™ recycles all denim into UltraTouch™ Denim Insulation and distributes it to charitable organizations for use in community housing projects.
We host our Holiday Lights Recycling Drive in the winter. Please only recycle lights during the published dates.
Accepted items: Holiday lights, run-down, well-used, or not-working
Best practices for recycling: Please remove lights from bags and place in the designated Holiday Lights recycling bin.
What happens to the waste: A Better Way Recycling collects all lights, and then breaks them down through smelting or shredding to recover raw commodities. These raw commodities are then used to create roofing and construction materials, piping, car batteries, other electronics, lead wheel weights, flatware, jewelry, and more!