How do I sign up?
While MOM's volunteers our stores as pick-up spots, we have no hand in running the actual farming operations. The sign-up periods, seasons, pricing, and size of box shares are all determined by the farms themselves. Each store decides on the farm(s) they want to support. We make a space for pick-ups and keep the box shares safe. To sign up, you can visit the links below.
We are a volunteer CSA pickup location. Learn more about how it works below.
What is a CSA?
Community-supported agriculture is a system that connects the producer and consumers within the food system more closely by allowing the consumer to subscribe to the harvest of a certain farm or group of farms. A farm will sell "memberships" or "shares" of the harvest. Members pay for their shares upfront, and the farm is able to buy seeds and supplies to support their farm for the season.
Why does MOM's host CSA pickup locations?
Small, local organic farms are doing a service to the environment. The more successful they are, the more the organic industry grows and the cleaner the local environment is.
Not all local farms are large enough to sell their produce at MOM's, so instead, we allow them to offer their CSA shares for pickup at MOM's stores.
We do not make any profit off of this system. Our goal is to support local organic farms and grow the organic industry.
How does it work?
The farm sells a share for $150 for the season. They will then provide a box of produce from their harvest every week or every other week to everyone who bought a share. The box usually contains a variety of seasonal fruits and or vegetables (it's usually a surprise). Share holders come to MOM's to pick up their box. 
Even' Star Farm
Stores: Alexandria, Arlington, Gaithersburg, Rockville, Waldorf
From The Farm: "Our farm, crops, and stewardship focus on the importance that retail and wholesale customers place on eating locally grown, superbly flavored, and very safe foods. Our tomatoes, melons, and berries were selected for great taste above all else. We grow diverse greens and root vegetables in the cold months, when frequent frost and the icy winds of winter add great depth and sweetness to their flavors."
Lancaster Farm fresh CO OP 
Stores: Abington, Alexandria, Bowie, Bryn Mawr, Cherry Hill, Dobbs Ferry, Merrifield
From The Farm: "(LFFC) is a non-profit organic farmer's cooperative of over 100 family farmers headquartered in Lancaster County, Pennsylvania. We focus on creating healthy high-quality foods from our highly maintained and enriched soils on our small-scale family farms."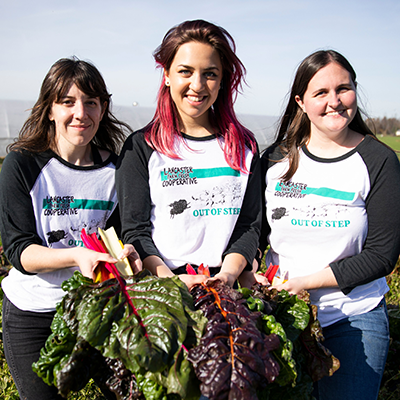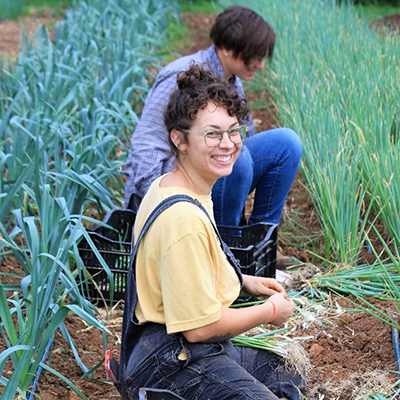 Oak Spring Farm
Stores: Hampden, Timonium
From The Farm: "We are a profitable, organic farm serving the Baltimore community high quality organic vegetables and humanely raised eggs. Our vision is to educate and inspire our community to spend their food dollars locally to nourish their families, our community and our environment."
Farm Of Peace
Stores: Frederick
From The Farm: "Joining our CSA is also a way to give: we donate a portion of our produce to shelters and food banks, and individuals can purchase shares to be donated. Every year we donate shares to F.A.I.T.H. social services in Herndon, VA, and smaller amounts to the Warfordsburg Senior Center and other food pantries."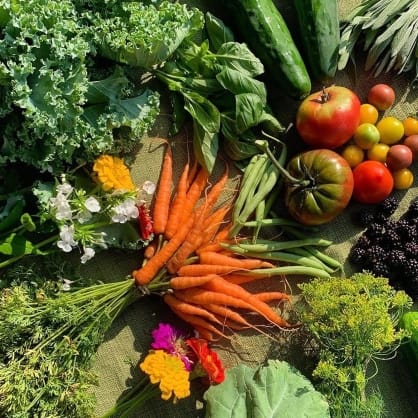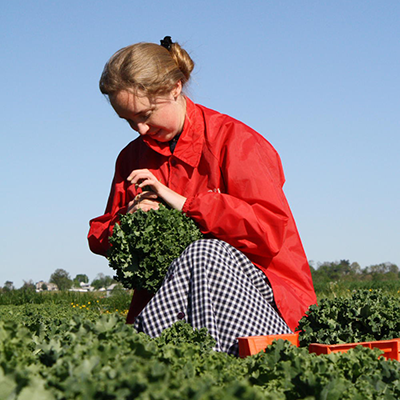 Crawford Organics Farm
Stores: Abington
From The Farm: "We have been growing organic produce since 1998. We started by raising potatoes, tomatoes, winter squash, and broccoli; and selling it all wholesale. We've since expanded our crops to include Sweet Corn, Heirloom Tomatoes, Peppers, Lettuce, Watermelon, Cabbage, Carrots, Beets, and Garlic.  Through the CSA, we are able to provide fresh organic vegetables (and a few fruits) directly to the end consumer."
Real Food Farm
Stores: Hampden, Jessup
From The Farm: "Real Food Farm is Civic Works' innovative urban agricultural enterprise engaged in growing fresh produce on eight acres in and around Clifton Park in northeast Baltimore."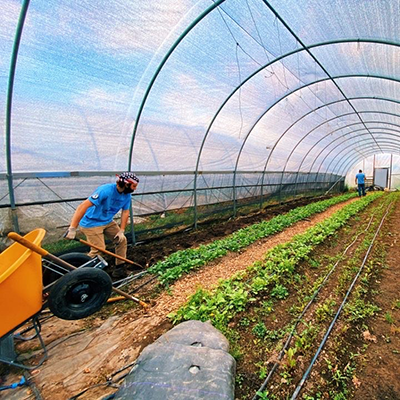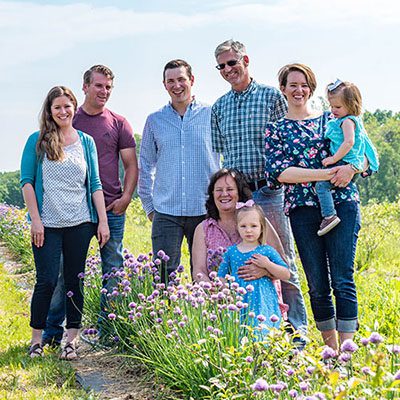 One Straw Farm
Stores: Jessup, White Marsh
From The Farm: "One Straw Farm has been a family-owned and operated, certified organic vegetable farm since 1983. In 1999 we started our CSA so that we could provide fresh produce to a wider community. We work hard to provide the freshest locally grown organic produce for our community so they can enjoy the Earth's bounty at its best."
Avery's Branch Farm
Stores: Alexandria, Arlington, Herndon, Merrifield, Woodbridge
From The Farm: "We are excited to provide fresh, RAW milk through a herdshare program. We are an organically operated farm with certified A2 Jerseys that are fully grassfed. Our family looks forward to being of service to you!"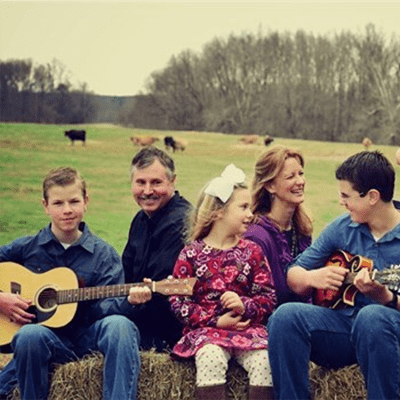 What are my CSA's pick up dates?
Though your store may know the answer to this question, it's best to check with the CSA itself. We have no hand in running them as we voluntarily act as pick-up spots for the CSAs, and we do not receive payment for our role. Most farms have some info on their website about their upcoming CSAs.
I'm a farmer and I want MOM's to host my CSA pickup
Call your local MOM's to see if they have available CSA slots.