Story Behind Our Products
At MOM's, we carefully review new Grocery and Wellness items. Each month we're presented with 100s of potential new items from national brands as well as regional, local brands. Supporting organic is our highest priority so we typically begin by reading ingredient panels – we give preference to organic items whenever possible and, if a product isn't certified organic, will also consider the overall percentage of organic ingredients. Beyond this most important standard, we also look for ingredients that may present potential environmental and/or social issues such as palm oil, shea butter, eggs, meat, and chocolate. We scrutinize items containing these ingredients with in-depth analysis of supply chain and labor standards, allowing us to offer the most responsible choices for our customers. If products meet our ingredient standards and do not pose social or environmental risks, our product coordinators then setup tastings or trials of these new products. They receive feedback on taste, efficacy, packaging, pricing, and ingredients. Our coordinator team also attends national food shows to stay attuned to industry trends and exciting products. Additionally, we receive input from our stores and customers – we love to hear about new favorites you've discovered and happily consider them!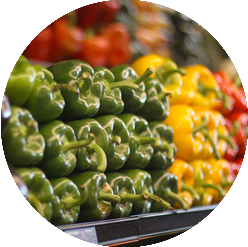 Certified Organic Produce
We sell only certified organic produce and stock a higher percentage of organic items than other major grocery chains.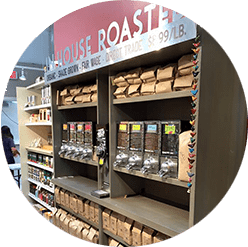 MOM's Organic Coffee
Roasted in-house, shade-grown, fair wage, direct trade…and did we mention delicious!? Some favorites are Boyfriend Blend and Dawn Patrol. More on MOM's Coffee here.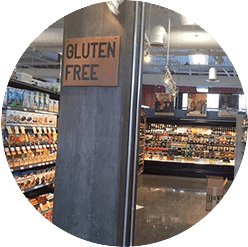 Gluten-Free Goodies
Easy-to-shop selection of great-tasting pasta, crackers, cereal, and baked goods made in dedicated gluten-free facilities. Many products are also free of common allergens such as soy, dairy, and nuts.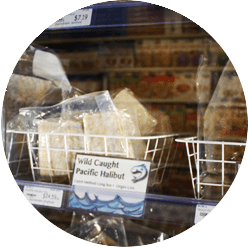 Sustainable Seafood
MOM's is committed to only selling 100% sustainable seafood.  Our standards are formulated through the expertise provided by our partners at the Monterey Bay Aquarium's Seafood Watch program.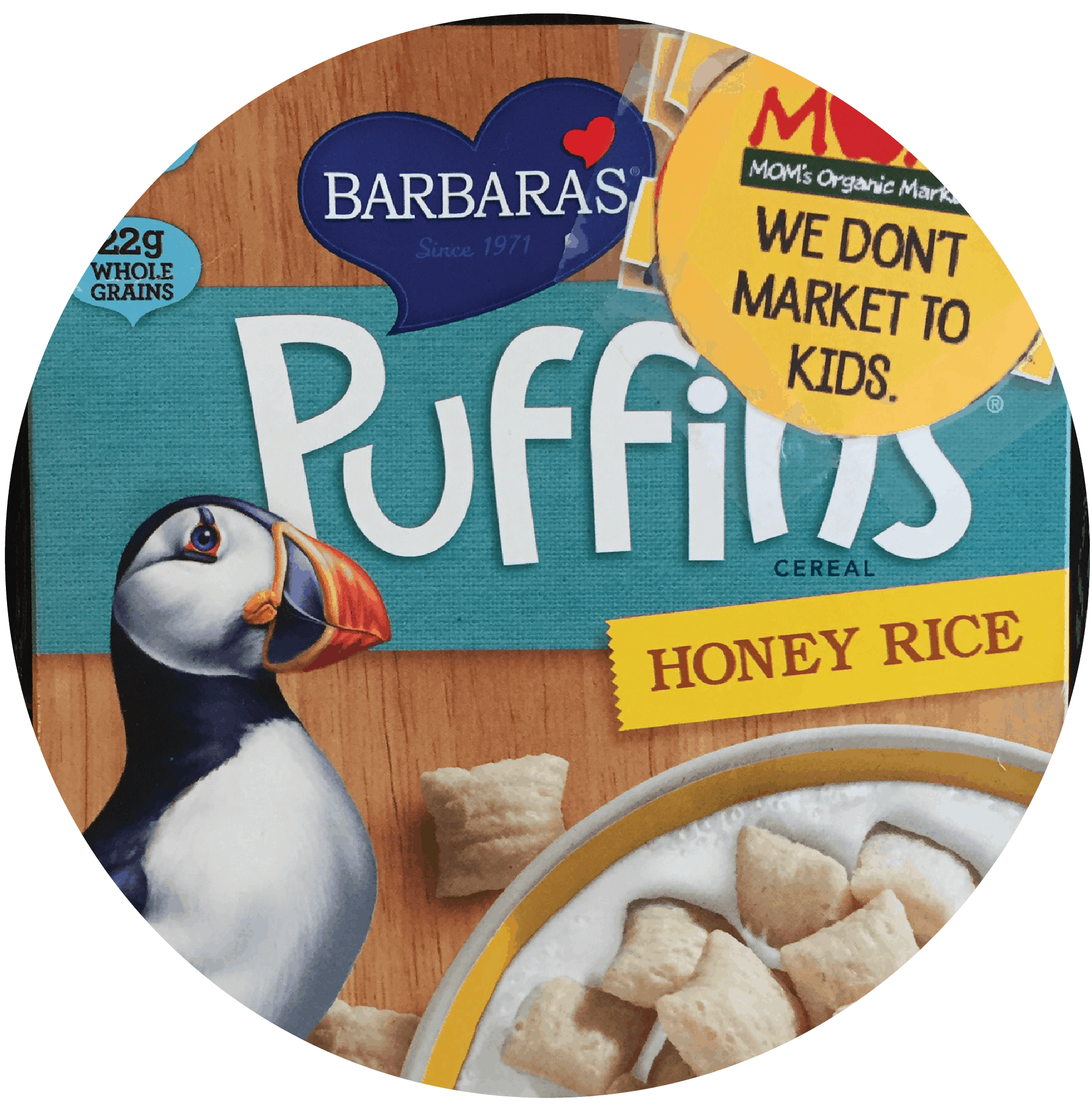 Marketing to Kids
We do not allow products to target children with licensed cartoon characters on the package.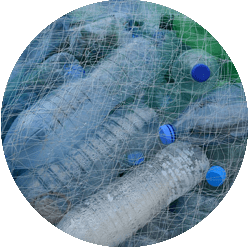 Plastic Bottled Water
MOM's banned bottled still water from the shelves in 2010 to reduce plastic waste in our waterways.