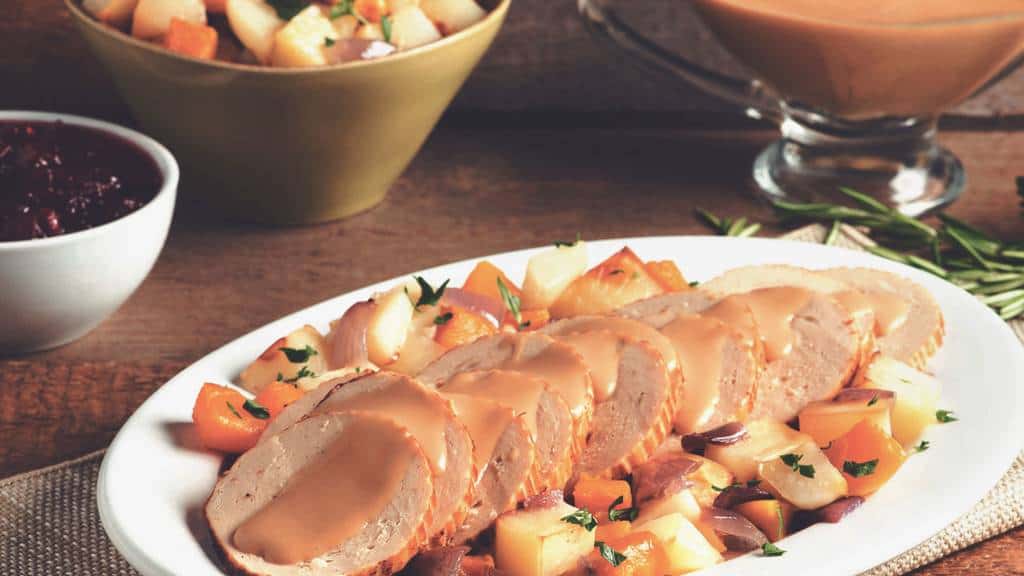 Quorn Roast 
A great meatless and soy-free option for your Thanksgiving meal!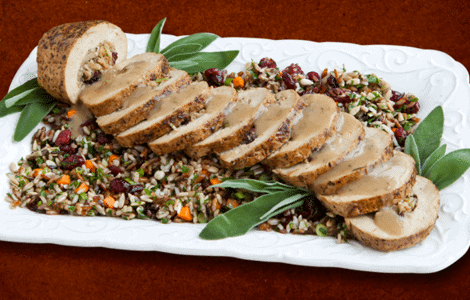 Gardein Savory Stuffed Turkey 
Made with non-GMO soy and wheat, the gardein savory stuffed turk'y can stand alone as a main dish, or be served as the perfect addition to a healthy and delicious spread.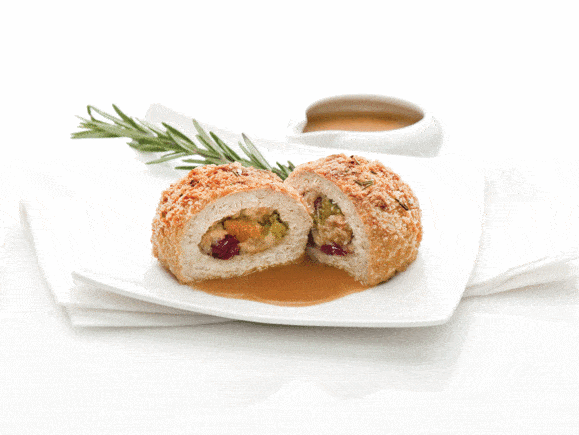 Gardein Roast Stuffing and Gravy
A delectable taste of cranberry wild rice stuffing with homestyle gravy that can serve up to 8 people!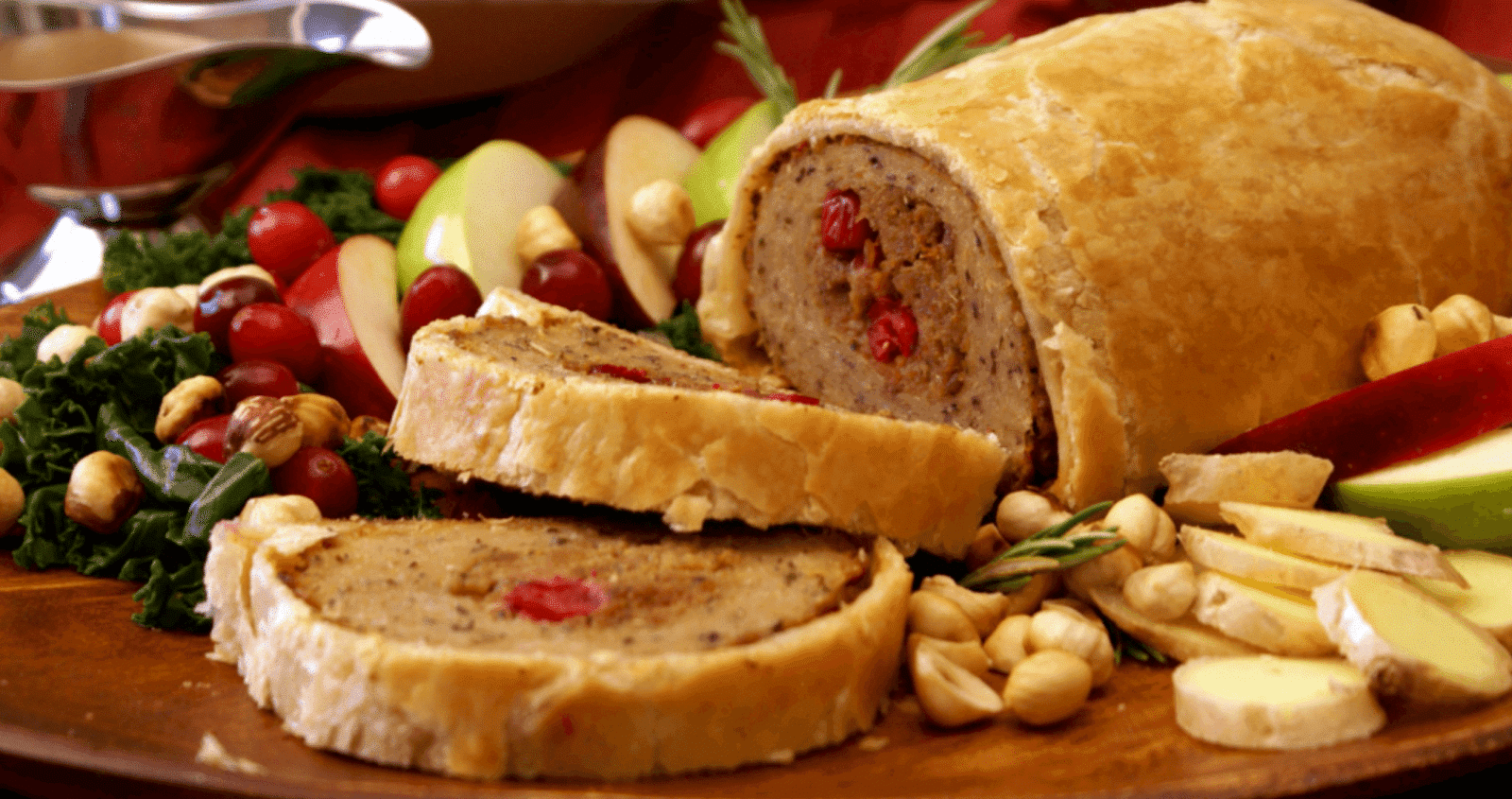 Field Roast Holiday Roast Hazelnut 
This vegetarian roast holds a lot of flavor! Rich, hazelnut-infused grain meat stuffed with Field Roast sausages, crystallized ginger, cranberries and apples – wrapped in a savory puff pastry.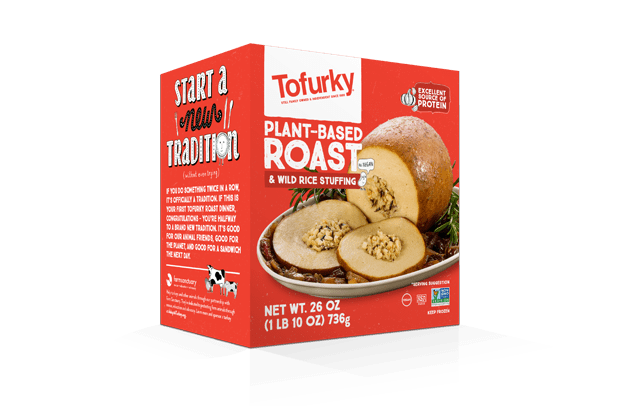 26 oz Vegetarian Roast 
A savory blend of wheat and tofu, the Roast is filled with a flavorful wild rice and bread crumb stuffing, ready to be basted, roasted, carved and devoured by the whole posse.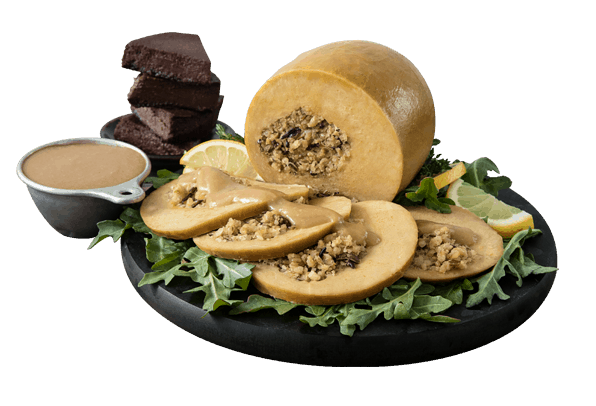 3.5 lb Vegetarian Feast
An entire feast including a Tofurky roast, stuffing, and vegan chocolate cheesecake!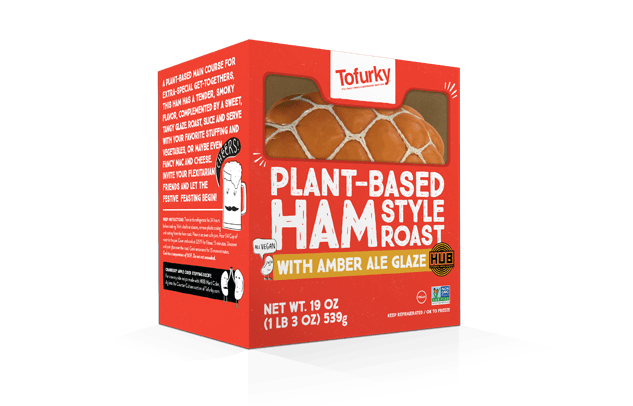 Ham Style Roast
A plant-based main course for extra-special get-togethers, this ham has a tender, smoky flavor, complimented by a sweet, tangy glaze.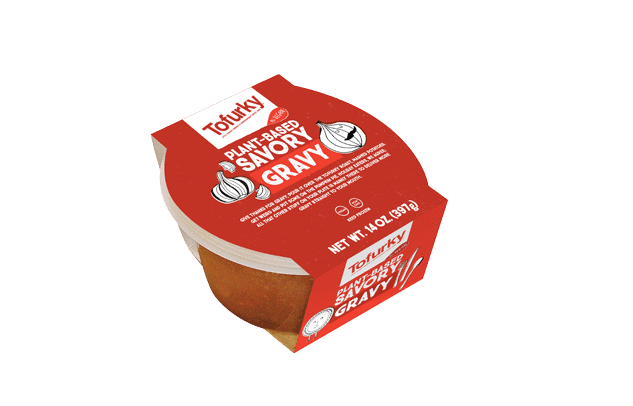 Vegan Giblet Gravy 
Give thanks for gravy; pour it over the Tofurky Roast, mashed potatoes.