Dobbs Ferry
Hours:
Monday-Saturday: 9am-9pm
Sunday: 9am-8pm
Phone: (914) 266-0937
Opened: February 19, 2021 
​
MOM's supports local Westchester County renewable energy development – we have subscribed to the "4 Executive Plaza Yonkers" Community Solar Project.
100% Certified Organic Produce Section: We only offer the highest quality, certified organic produce – one of our many ingredient standards.
Expansive Health and Wellness Section: Includes organic vitamins and supplements, CBD, bulk organic herbs, zero waste soaps, clean beauty products, and more.
Sustainable Seafood: We are the only grocery store in the US to offer 100% sustainable seafood*- all the way down to canned tuna.
GOTS Certified Organic and Sustainable Clothing.
Wide variety of Bulk Offerings: Bring your own container for zero waste shopping!
Free electric car chargers
Sustainable Insect Proteins.
Extensive recycling program for all customers: We accept cell phones, tablets, batteries, compost, eyeglasses, shoes, oyster shells, and corks and hold annual recycling drives for denim and holiday lights.
MOM's Dobbs Ferry is our first store in New York- located just east of the Hudson River! With Our Purpose, to protect and restore the environment, as our guide, we are excited to partner with environmental organizations in the area who are working towards this same goal. To discuss environmental advocacy support or to learn about larger partnership opportunities please contact us.  
We only offer the highest quality, certified organic produce. Did you know that organic always means non GMO? Learn more here.
From our produce to our wellness section we hand-select the highest quality, locally sourced options for our customers.
Expansive Health and Wellness Section
Includes organic vitamins and supplements, bulk organic herbs, zero waste soaps, clean beauty products, and more.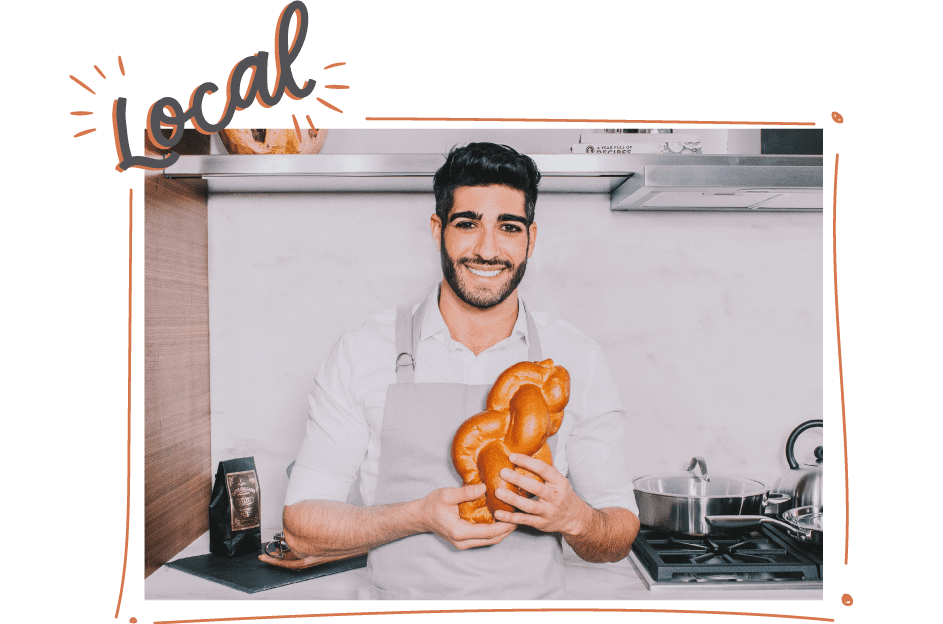 Jack Bakes
Jack Hazan, a Brooklyn native, started Jack Bakes as a way to stay connected to his Syrian ancestry.  Inspired by his memories of baking Challah bread with his grandmother, Jack began baking his own Challah to ensure the quality of ingredients and his family's legacy of traditional bread baking stayed alive.  It was through many years of baking Challah at his local Kabbalah center that Jack was introduced to Madonna who loved his bread so much that she encouraged him to go into business!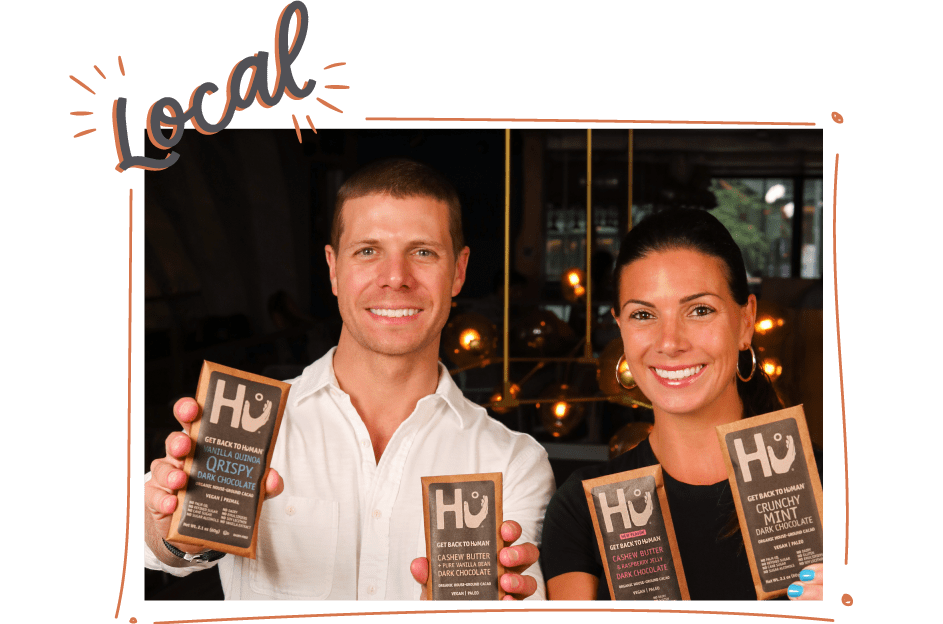 Hu Paleo Chocolate
From humble beginnings, to opening their first flagship restaurant in Greenwich village in 2012, Hu founders Jordan Brown and Jason & Jessica Karp have been creating chocolate made from paleo and vegan friendly ingredients ever since!  Their mission is to encourage a balanced lifestyle with good habits and healthy food!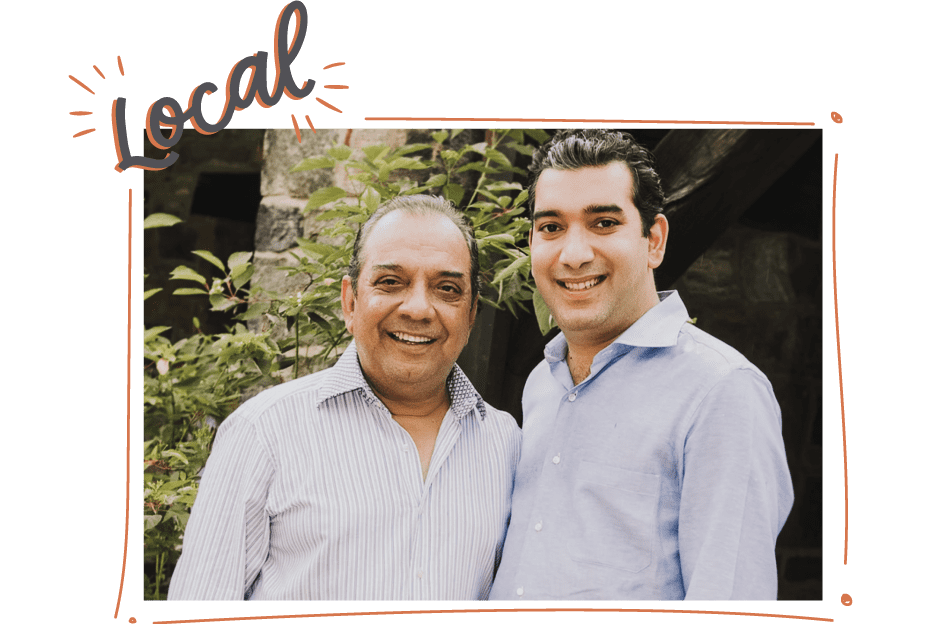 Cafe Spice
Sameer Malhotra's largest food influence is his father Sushil.  His family started the Cafe Spice restaurant after being inspired by his father's success in supplying spices and chutney to curry houses all throughout New York.  The family started Cafe Spice amidst the casual dining culture of the 90's to continue spreading culture and great taste.  Sameer adapted the Cafe Spice experience from the restaurant space to the comfort of the home without compromising on whole ingredients and fresh flavor.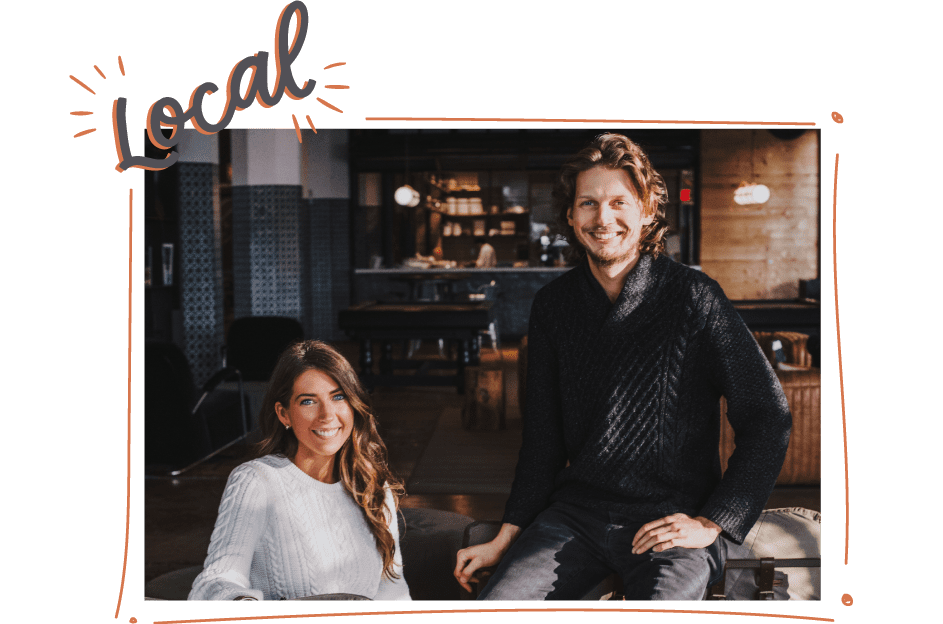 Bear's Fruit Kombucha
Four years ago, through serendipitous beginnings, Amy Driscoll and Chris Hill bumped into one another at a party.  The friends and soon to be co-founders discovered Chris's knack for healing kombucha blends and Amy's branding expertise.  Their partnership was the perfect storm that formed Bear's Fruit Kombucha.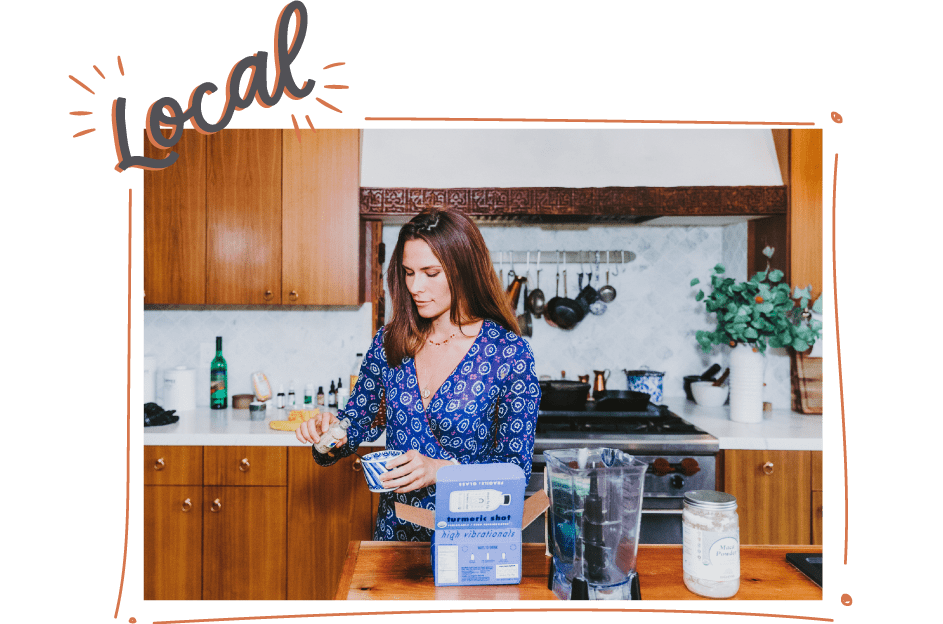 Monfefo
Growing up with the heavy influences of travel and holistic nutrition, Justine Monsul was interested from an early age in the benefits of organic remedies.  From her first batch of cold-pressed juices brewed in her Brooklyn, NY apartment she knew she was on to something.  Today Justine is the proud owner and founder of Monfefo, a cold pressed beverage company that values high-quality taste with simple ingredients.
Dam Good English Muffins
After being inspired by a friend's fresh-baked English muffins, Denise and Ross Weale decided to bake their own using vegan sourdough!  With support from Susan O'Keefe and success selling their delicious english muffins throughout the Westchester region, the Weales expanded their product to various parts of the NY metro area.
Brodo Broth Co
Before the conception of Brodo Broth Co, award winning chef and restaurant owner, Marco Canora, discovered the healing benefits of bone broth first hand.  After struggling with multiple health problems Canora started brewing his own broth and noticed a drastic difference in his overall health!  In 2014 Canora started Brodo Broth Co to share the benefits of bone broth with his New York City community.  Brodo has since expanded from being ladled from the small window of Canora's restaurant to being sold in multiple grocery stores and New York locations.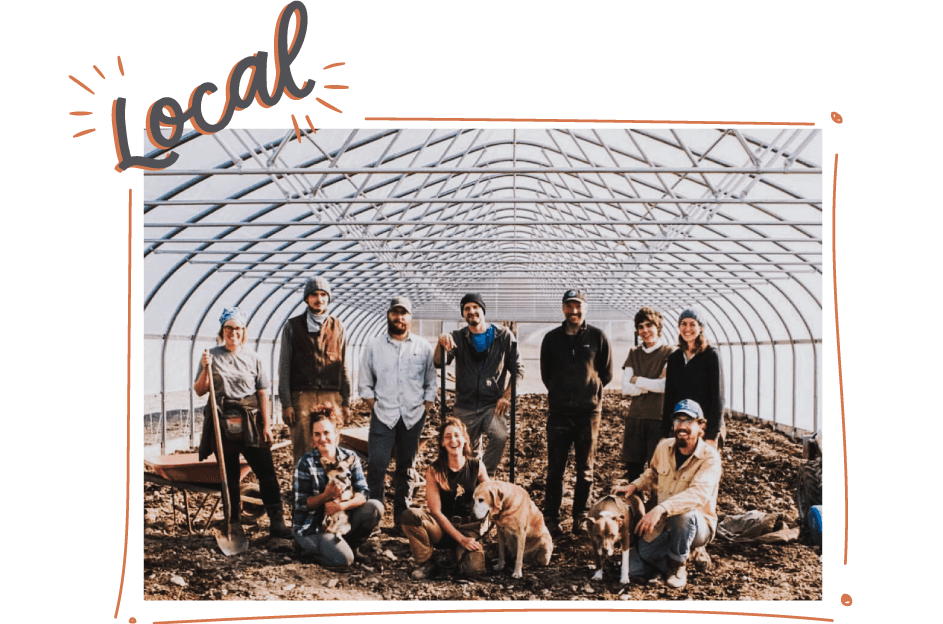 Hawthorne Family Farms
Hawthorne Family Farms is a nonprofit organization whose goal is to serve the surrounding community through fresh, sustainable, and locally grown food.  Whether it be cultivating a community for people to come together over quality produce or educating customers about green architecture, mindfulness goes into everything they do.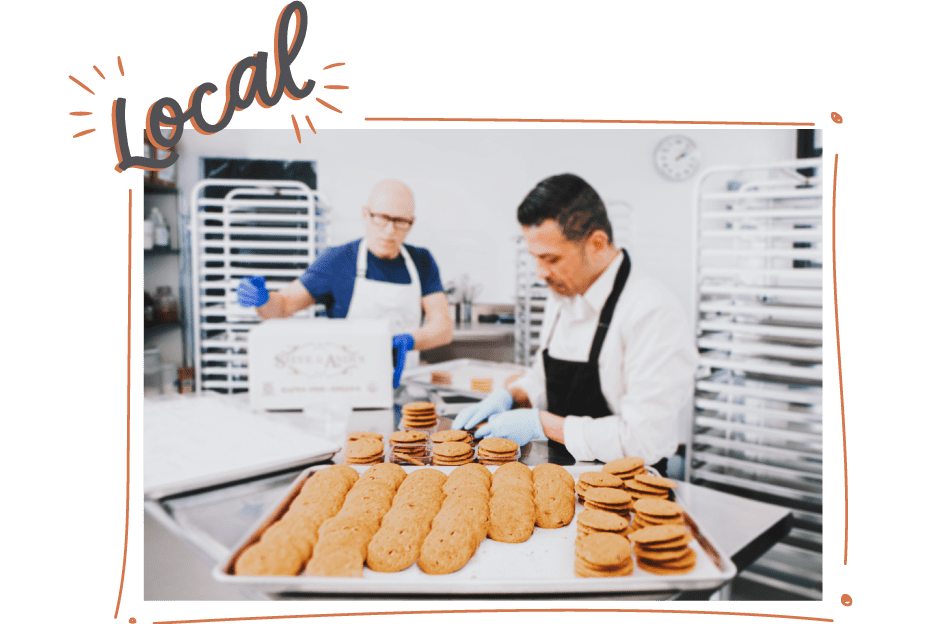 Steve and Andy's
What started as a simple passion for food and cooking grew into Steve & Andy's Organics. Steve and Andy channel their passion for a gluten-free and organic lifestyle into every cookie.  Their mission is to provide clean food to customers looking to live a healthier, more sustainable lifestyle.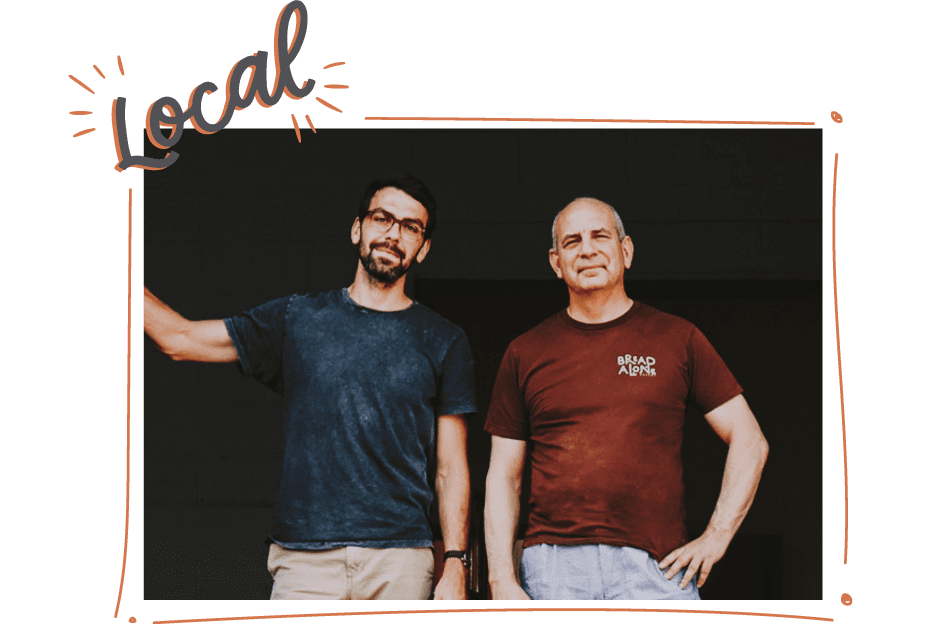 Bread Alone
Driven by his background as a chef and his experience baking naturally fermented artisan breads in Paris, Dan Leader began his mission to bring quality bread to his community in 1983.  Through the help of Parisian oven mason, Andre Lefort he constructed the two brick ovens that became the cornerstone of Bread Alone.  Sharon Burns-Leader later joined Bread Alone as a cofounder and jack of all trades, working multiple vital roles in the family business.  
Meet our Environmental Partners
Opening in a new region creates the opportunity to grow our community of people that put the planet first!