MOM's & Neighborhood Sun
MOM's is proud to partner with Neighborhood Sun, a community solar company based in Silver Spring, MD. This certified B Corporation helps people access the benefits of solar power without having to install solar panels.  They connect customers with local solar projects, facilitate the solar net metering process to get credits on your utility bill, and donate to help low-income members of the community to gain access to solar power.
This partnership reflects MOM's commitment to clean energy projects and sustainability in its local community. "Gary (Neighborhood Sun's CEO) and I go way back. It's important to partner with our local clean energy companies to support sustainable economic growth," says MOM's Founder/CEO, Scott Nash, who serves on the Board of Directors at Neighborhood Sun.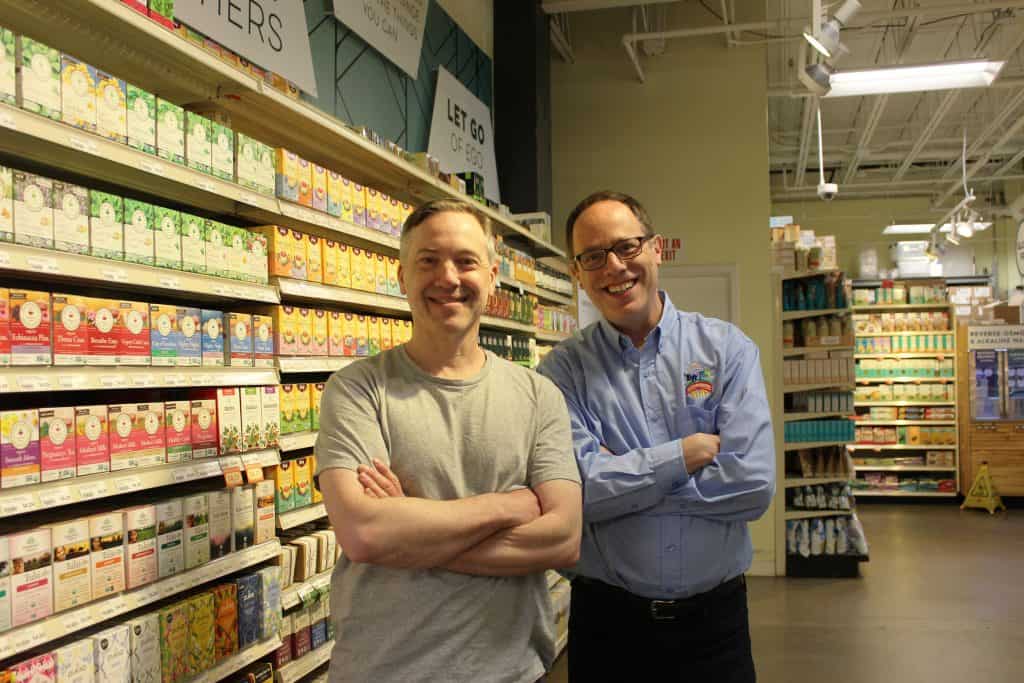 Scott and Gary – old friends!
"The partnership with MOM's on community solar is centered on our shared values, starting with our missions to restore the  environment," says Gary Skulnik, Neighborhood Sun's CEO.
To learn more about Neighborhood Sun and community solar, check out their website!