MOM's Partnership with True Chesapeake Oyster Co.
Pre-Orders Closed 
It's no secret that marine life in the Chesapeake Bay has been declining for generations. Over-harvesting, disease, and habitat loss are largely to blame. Some scientists predict that only 1% of the natural wild oyster population still exists.
That's why we're so excited to partner with True Chesapeake Oyster Co. for sustainably raised oysters this Thanksgiving! Their Skinny Dipper Oysters are noted for a soft-salt flavor, crisp finish, and plump buttery meat- fresh out of St. Jerome's Creek in Ridge, MD. YUM!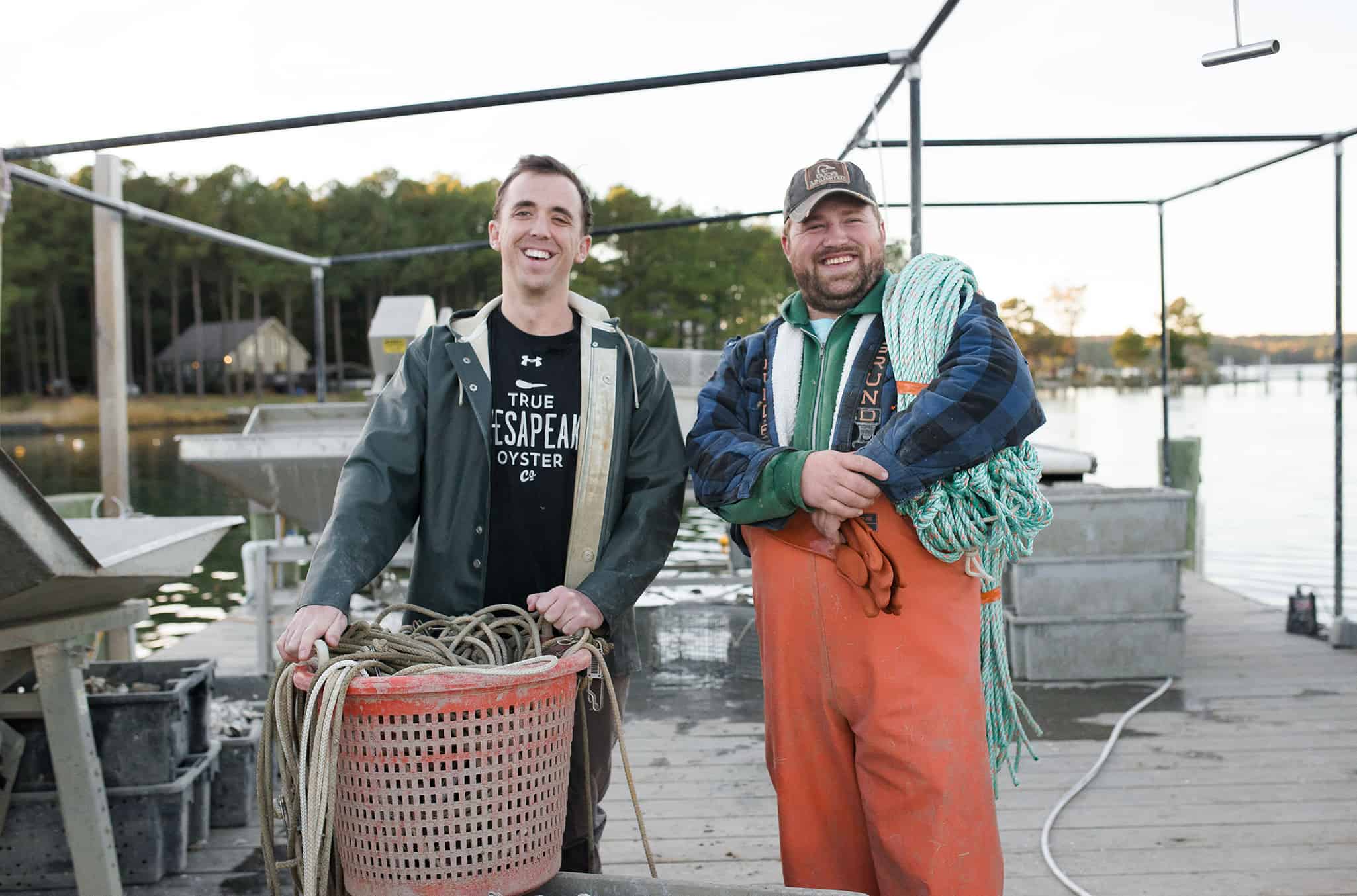 True Chesapeake Founder Patrick Hudson (L) and Farm Manager Ethan Davis (R) on the farm dock
The farm provides an important habitat for species like Blue Crabs, Bryozoans, and juvenile fish species
Oyster shells remove nitrogen from the water (which is overly abundant due to agriculture runoff)
Oysters are filter feeders- One Oyster cleans 50 gallons of water a day!
Oyster Shell Recycling at MOM's provided by Oyster Recovery Partnership Nov. 29th-Dec. 8th
Take your sustainability efforts a step further this Thanksgiving and recycle your Oyster shells at MOM's! Oyster shell is the best material to raise new oysters and restore oyster reefs. To save this ecologically important by-product, MOM's is partnering with the Oyster Recovery Partnership to recycle oyster shells and keep them from going into landfills. 
Did you know!? 
One recycled shell can return TEN new oysters to the water. 

One adult oyster can filter 50 gallons of water a day (

video here

)! 
Learn more about Oyster Recovery Partnership here.