MOM's BeeSA (Bee Supported Agriculture) Program
MOM's is teaming up with Richland Honey Bees again to offer queen bee & nucleus hive packages, available today! We're excited to renew this partnership with this Virginia-based family of beekeepers from Catharpin. This partnership represents an effort to rebuild our pollinator communities as part of MOM's Purpose to protect and restore the environment. Pollinators are being wiped out by the toxic pesticides applied to farms and lawns everywhere. It's important to protect our pollinators and to raise awareness about how we can make a difference.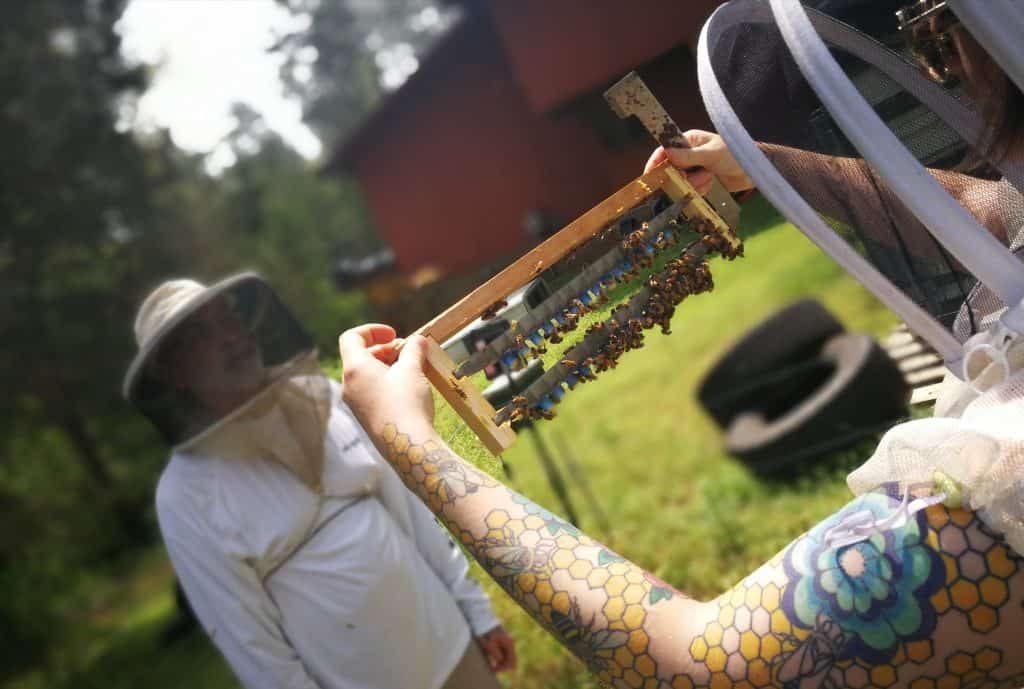 Here's how it'll work:
Ordering will open up on May 7th. Quantities will be limited. 

All packages include one queen bee and one nucleus hive for $200.

The bees should be ready for pick up from 8 am – 10 am:

June 1 at MOM's Herndon

June 2 at MOM's Arlington

Beekeeping equipment such as bee suits, smokers, hives, etc., are also available at select MOM's locations. More information can be found on our Beekeeping Resources page.
Please contact service@richlandbees.com with any questions or concerns. 
Disclaimer: Bees are living insects. Breeding them is dependent on circumstances like weather that are out of our control. Please know that we have planned as best we can for dates. In the event that delivery dates will be changed, we will notify you as soon as possible. Additionally, MOM's is not responsible for death or loss of the bees.