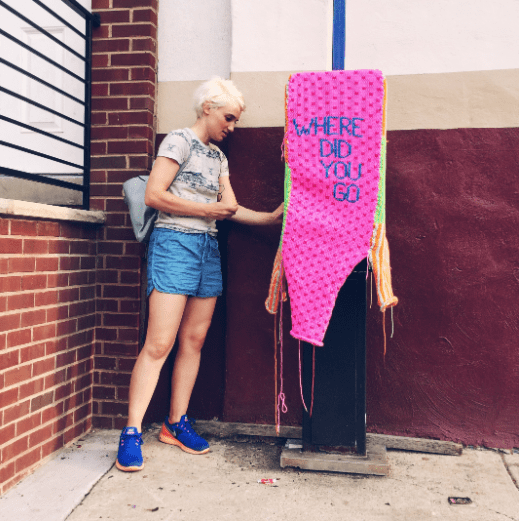 Jessie Hemmons of ishknits
Jessie explains her Mission Statement: "The motivation for my work is multifaceted. First, I want to use this typically feminine medium as a catalyst for conversations regarding women in street art. I also hope that using knitting fosters the elevation of craft mediums from the realm of utilitarianism. Secondly, I want to motivate creative individuals to express themselves. I've publicly displayed the development of my skills so people can see that there is an evolution of creative ability. Lastly, I hope to leave a positive impact on my community and make art accessible to people who may feel excluded from the fine art world." Learn more about ishknits.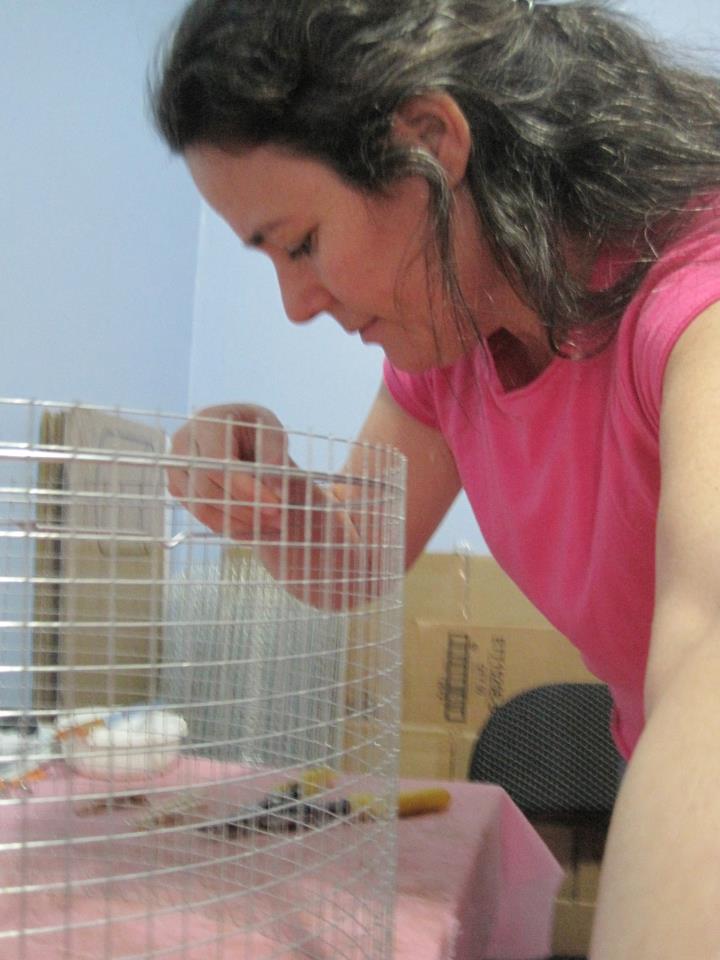 Lampada
Vilma Silveira Farrell lives in New York City, where she handcrafts lampshades and home decor from recycled coffee filters. Inspired by Brazil – land of dark coffee – she's the artisan behind Lampada and creates the lampshades you'll find at several MOM's. Each shade is handcrafted from used coffee filters that are dyed with water based paint. These earth friendly original works of art come in many colors: blue, black, yellow, green, white, or red. They're unique fixtures that create beautiful light flows. More on Vilma and her creations here.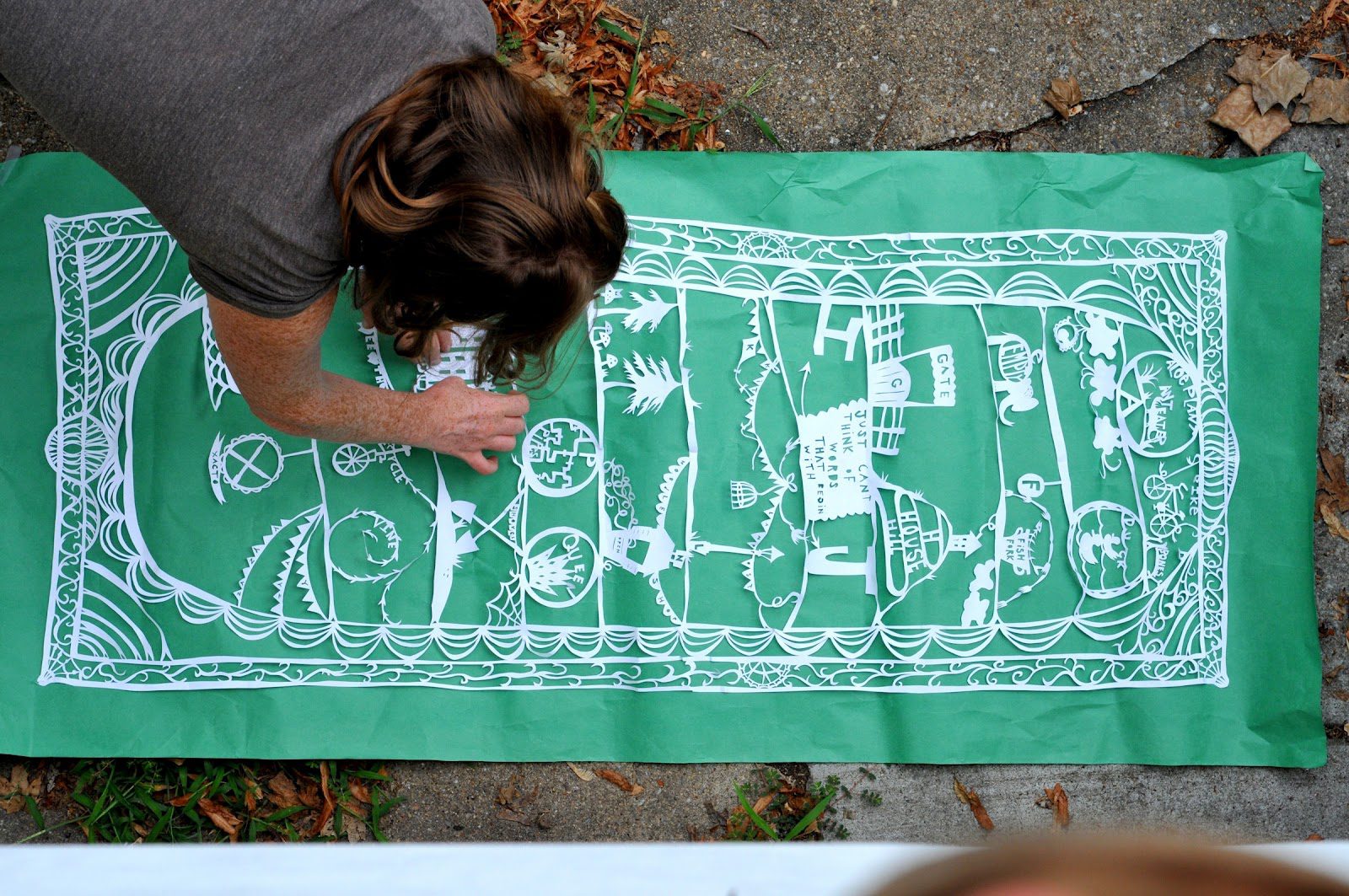 Annie Howe Papercuts
Annie Howe is the master behind Annie Howe Papercuts in Baltimore, Maryland. She evokes stories from small shapes and delicate details, transforming them into one-of-a-kind, handmade papercuts. Annie begins with a simple sketch, transfers it to drawing paper, then begins cutting away smaller and smaller pieces of the papercut until all elements are revealed – a process that can sometimes take 5 hours. The results are whimsical, illustrative works. After graduating from the Maryland Institute College of Art, Annie immersed herself in the Baltimore art community, specializing in large puppets for parades and shows; today, she continues to share her love for storytelling through the medium of paper. More on Annie's work is here.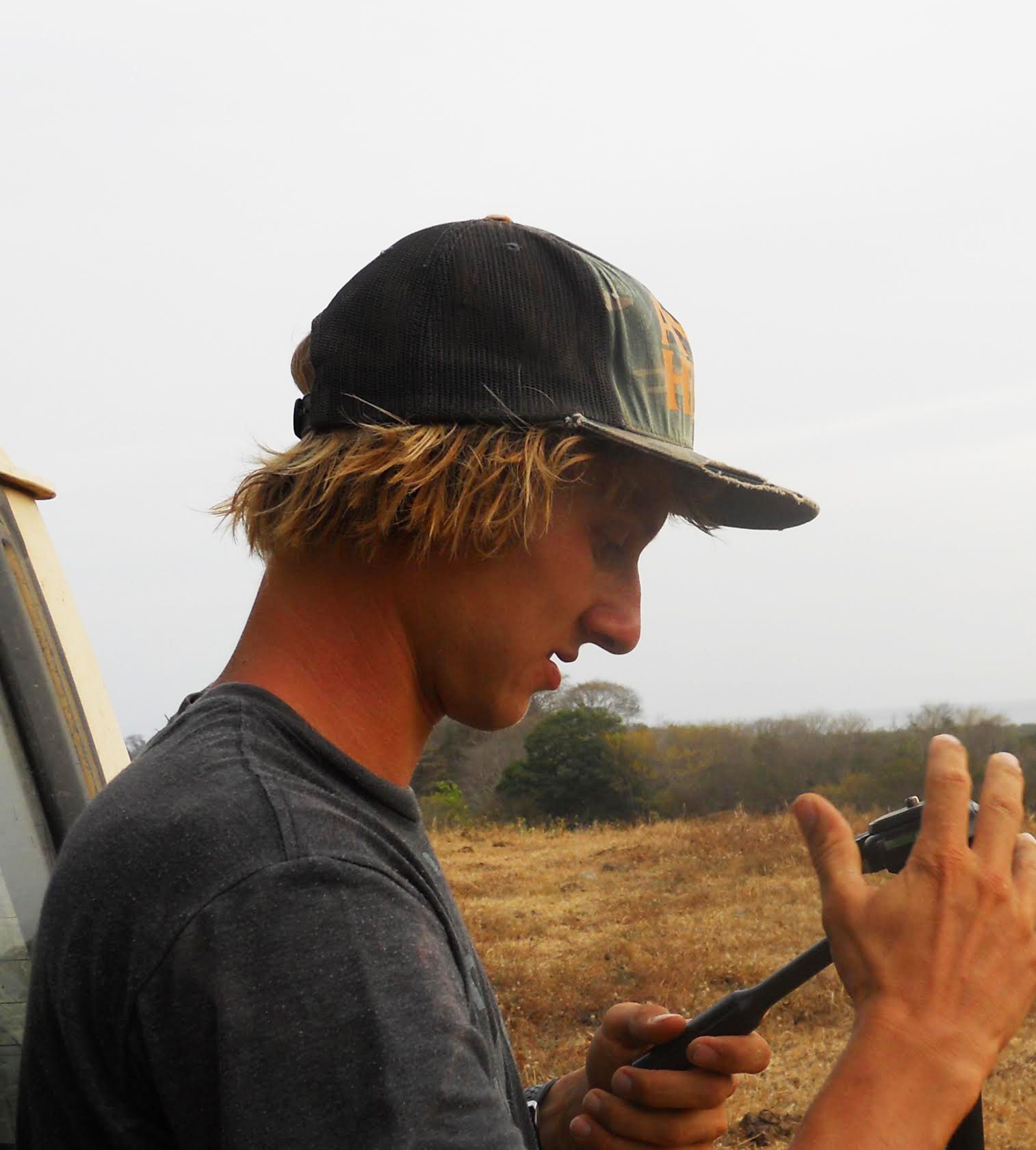 Zach Renner
Zach Renner is a Maryland-based freelance designer and builder. For a time, he lived in Costa Rica running a beach hostel and pizza restaurant. Simultaneously, he began building furniture, a playground, a skateboard half pipe, and a new roof for his hostel, making use of the mass quantities of beach wood and other local materials available. Back in the US, Zach continues to live 'La Pura Vida,' enjoying life and doing meaningful work. Zach uses upcycled and recycled items to create custom Recycle Centers and Little Free Libraries for our stores. More of Zach's work may be found on his website.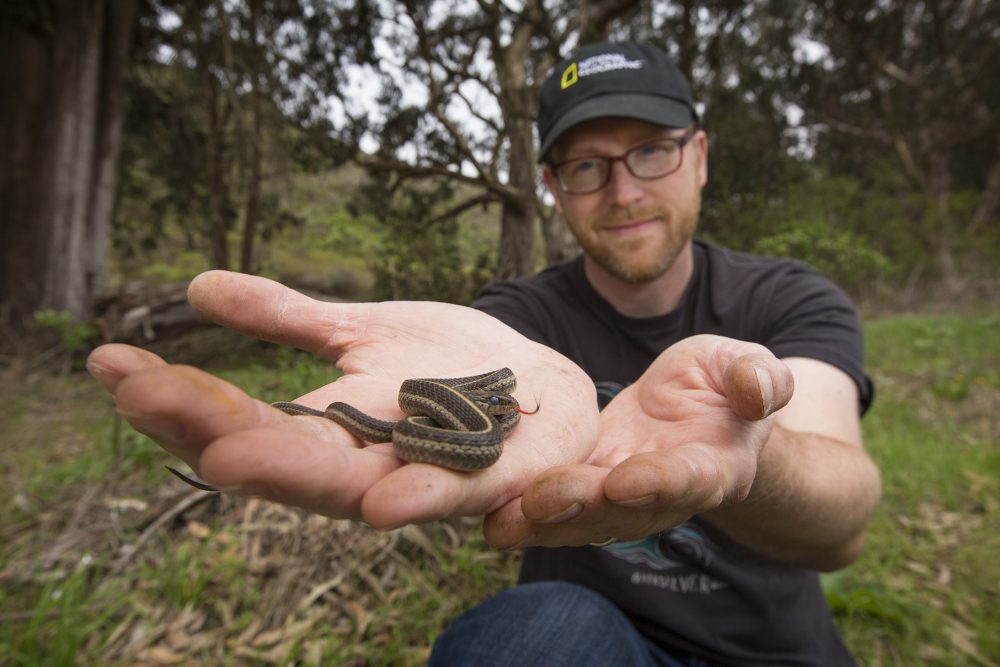 Clay Bolt
Clay Bolt is a natural history and conservation photographer specializing in the world's smaller creatures. He regularly partners with organizations like the National Geographic Society, National Wildlife Federation, and Xerces Society for Invertebrate Conservation. He is an Associate Fellow in the International League of Conservation Photographers, president of the North American Nature Photography Association, and co-founder of the international nature and biodiversity photography project "Meet Your Neighbours". His current major focus is on North America's native bees and the important role they play in our lives. Clay lives in Bozeman, MT where he's the communications lead for WWF's Northern Great Plains Program. More on Clay here.
Some of Clay's spectacular imagery is on view at our Cherry Hill, NJ store!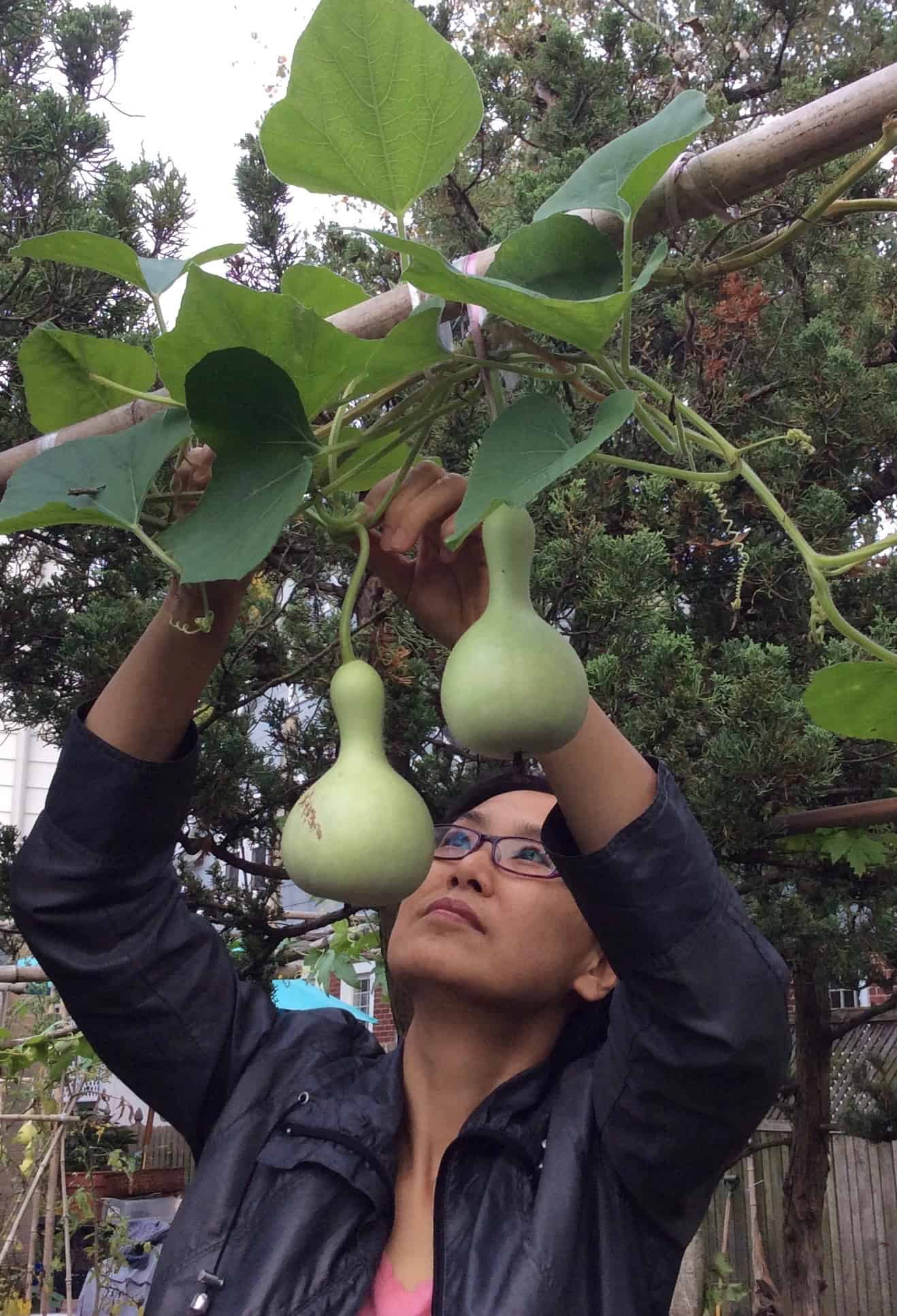 Wu Shu
Wu Shu grew up in China in a small mountain town around an old-growth forest. Her mother always had a vegetable garden where she taught her children to plant in a soil rich with pine needles and fertilizer from their chickens. But Wu Shu had a dream to become an artist, and she moved to a fast paced city to learn and develop her craft. Following award winning success in China, she came to America. The beautiful memory of her childhood in the mountains, the woods, and the land is found in the colors and movement of her multi-media paintings. She has found the connection between nature and art that truly evokes the peace of those early years. Learn more about her work.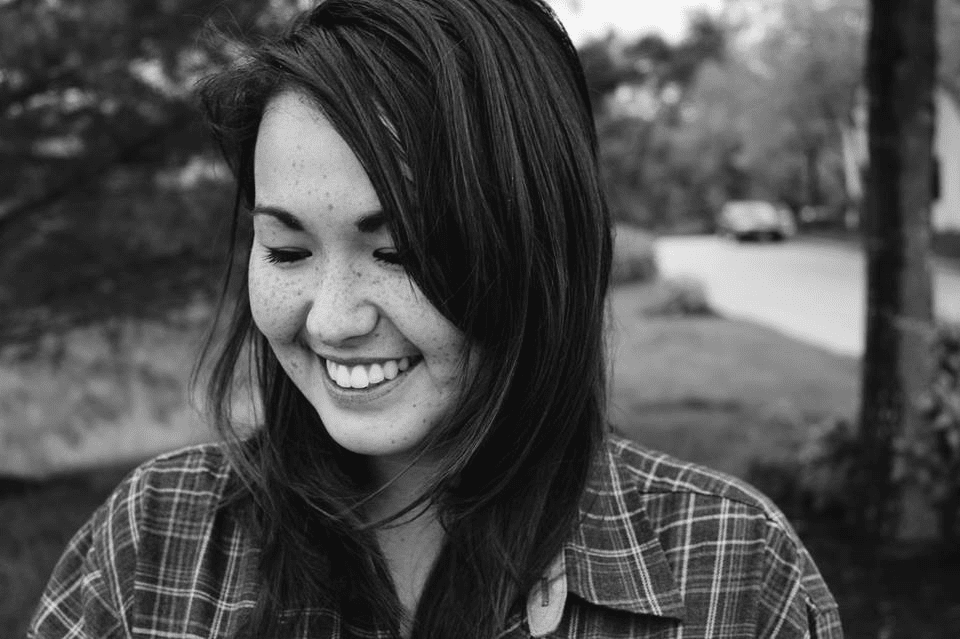 MaryJean Hunter
MaryJean Hunter is a MOM's employee who hails from a large family of artists. While not formally trained, she's learned from her father, a political cartoonist for the Washington Times and a talented multi-media artist. She loves art as it's a physical manifestation of our deepest expression, saying "art evokes what words cannot." She goes on to explain, "just as life, art is ever-new, and with that you can always find excitement and joy."